Hey guys!

Thought I should post this seeing as how it's War of the Worlds related and all.

Today I went to Universal Studios for one main reason only, to see the infamous crash scene that was set up and filmed there. They used a real 747 and altered the plane to look as though it'd crashed into a neighborhood. If you remember, its the scene where Ray steps outside the neighborhood once the 'lightning' came back and sees all the devastation.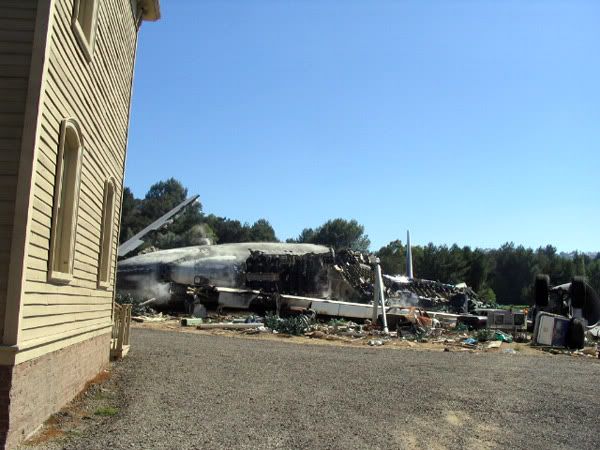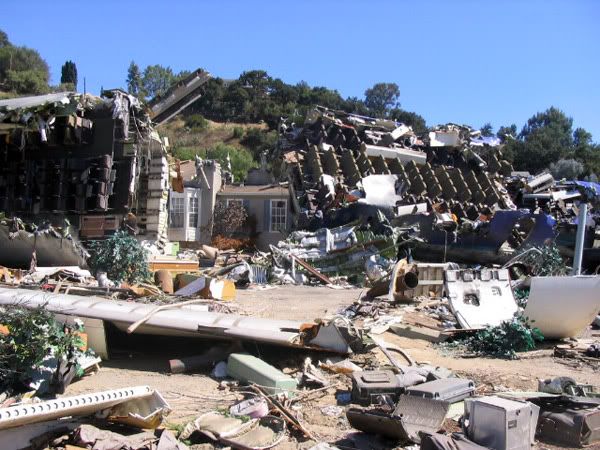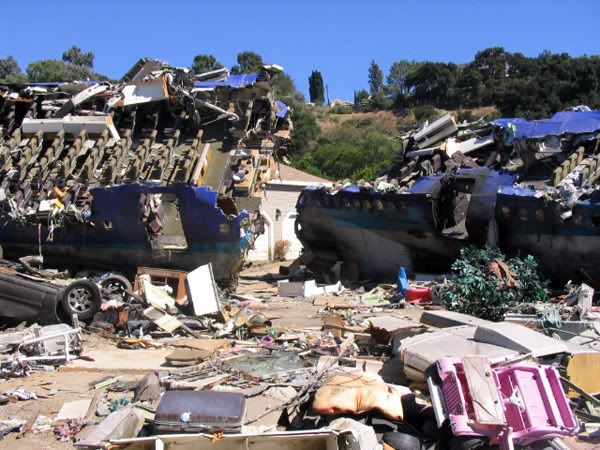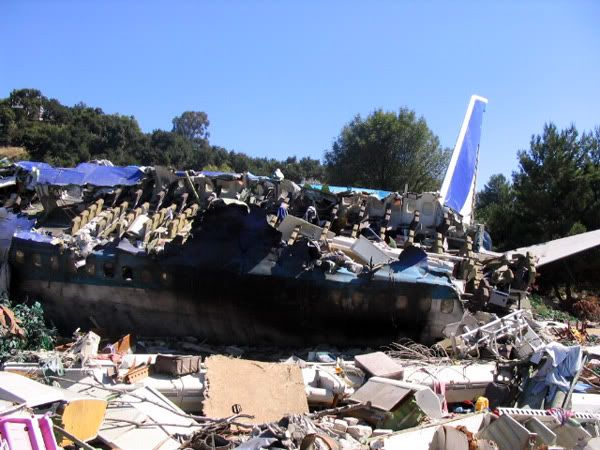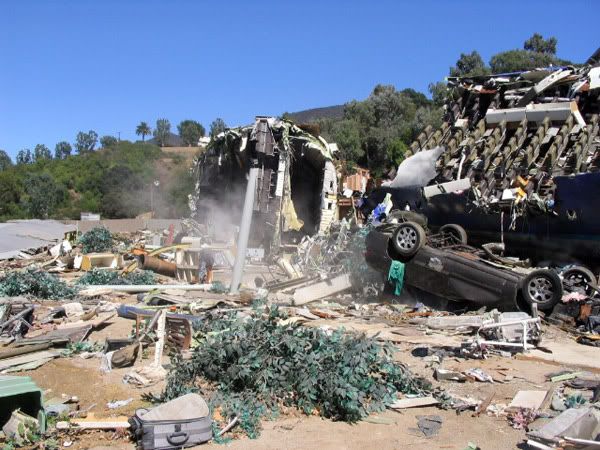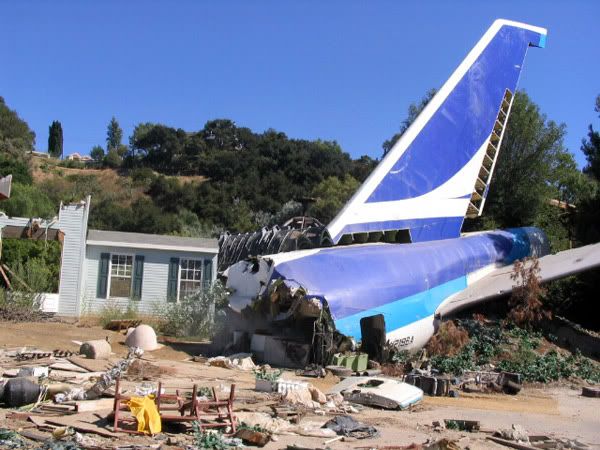 Let me just say that seeing this set in person was absolutely stunning! As wrong as it may seem, it was gorgeous... Beautiful! Not only was the set on my side, there were destroyed houses on the other side of the tram, so it felt like we'd driving right into the movie!

I wanted to hop out of that tram and go playing around in it, but knowing the security standards, I'd get arrested for trespassing and more than likely beat and banned from the park. So being a good girl, I stayed put and gawked from my seat. They also felt the need to add in the sound effects of cars honking, distress and other various death noises. It was breathtaking!

And to top it off, the breaks on the tram, when released, sounded like something you'd hear from the Tripods themselves... 0.o Perfect timing guys... Really... Let's scare the crap out of a person with an over active imagination.